How are you managing your Reseller Hosting business? Do you have an automated web hosting billing platform to run your hosting business? We have found that many resellers start their hosting business by ordering either a Plesk Reseller Hosting Plan or a cPanel WHM Reseller Plan, setup their plans and accounts but fail to have an entry point where their customers can access their services and domain names. This can frustrate customers not having the ability to manage their own services without the need of requesting actions from the reseller each time they need something changed.
Our most successful reseller customers are the ones who adopt the automated hosting service method by implementing an billing system which can allow customers to manage their hosting services, order new services and renew their domain names, the web host billing platform of choice is without a doubt WHMCS Billing

Web Hosting Automation gives the reseller all the tools you need to start a web hosting business.
Save Time
WHMCS takes care of automating things so you don't have to, saving you valuable time and money.
Automate Billing
Sending invoices, collecting payments, taxes, reminders and more are all a thing of the past with WHMCS.
Web & Domains
Integrated with all the leading web hosting control panels and domain registrars for automatic provisioning and management.
Support Tools
Integrated support tools give you a client portal complete with ticketing, knowledge-base, downloads and more.
Developer Friendly
Modular, extensible, well documented API's and ORM all make developing with and customising WHMCS easy.
Secure & Scalable
WHMCS is a secure, dependable and scalable solution designed for businesses of all sizes and backed by an awesome support team.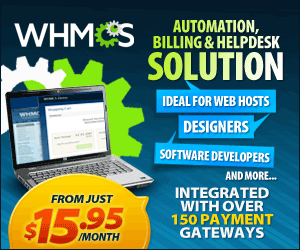 In conclusion if you are a reseller hosting customer and want to grow your business into a lucrative and automated system you should seriously consider having a web hosting billing platform to manage your business processes.
Your customers need to be able to manage their own services, order new services and have a portal where they can contact the reseller via a ticket system where support can be tracked and the customer can feel they have the support when they need it.